Hired top sales talents to ensure rapid growth for a mid-sized technology company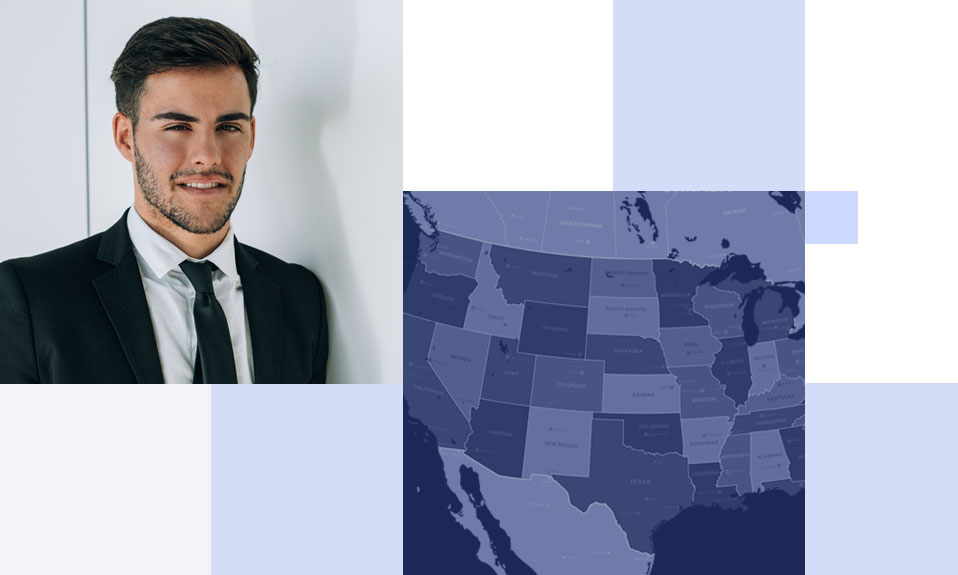 Multiple locations covering North America
The client is a high-growth Silicon Valley-based mid-sized enterprise software company with a presence in 40 countries. It designs software and provides digital transformation platforms for fashion, retail, footwear, outdoor, luxury, home décor, and consumer goods industries.
The client was growing significantly. In meeting the aggressive revenue targets, it was looking to expand beyond major North American cities and enter the second-tier cities that surround them. But due to its complex technology portfolio around multiple enterprise markets (focusing on consumer space) it required smart and seasoned high-potential professionals who can give prospects and customers an inspiring interaction. The candidates are expected to generate and increase revenues in a targeted geographic territory.
In addition, the client also expected each hire to have some specific skill sets like an entrepreneurial mind, self-motivation, and passion for product lifecycle management solutions. As a result of the targeted market verticals not being highly technology savvy, the client needed local or near local candidates with a specific industry, culture, and career expertise. However, the talent pool available in the small markets was hard to find, attract, and onboard.

We conducted a quick market research to gather insight into the hidden layers and crossovers among consumer-facing industries (multi-category retail with tech, cosmetics and personal care with home furniture and tech, etc.). Our presence in 50 states helped. Plus, we tried to discover the possibility of aligning and realigning talent to various geographical markets across nine technology domains that the client was invested in.
Our study helped us analyze the talent pool, compensation trends, competency metrics, and location dynamics. Further, the study allowed us to quickly outreach and identify suitable candidates for the right roles.
We leveraged our extensive talent database with hundreds and thousands of professionals. Since we also partner with many local career sources, workforce organizations, and employee unions, we could source a portion of eligible candidates from there too. We also posted advertisements in local employment posting papers, websites, online job boards, and social networking sites. 
Consistently outstanding: The client eventually hired 68% of the total candidates for all the locations from us. Initially, it gave us a mandate worth only 4-5%. But over time, the client has continued to use our service and made us one of the preferred partners, promoting us to Level-1 from a temporary contingency provider.
Long tenure, great performance: The majority of the candidates are still employed with the client after five years of tenure. The client's average tenure is 3.6 years. 
Quicker and better: On average, we have closed all the roles within 38 days with a 95% acceptance rate outperforming the client's average of 55 days and 55%, respectively
Smooth sailing: Infosoft stayed ahead of the competition with ease
Our knowledge of the US market and expertise in the technology space helped us deliver top-notch sales talent. Our thorough, meticulous and precise approach brought credibility and comfort to the table and kept us agile ahead of other recruitment partners.  
During the initial days, when we were not contracted with the client (we began as a contingency partner), it has also engaged a few Level-1 retainers specializing in sales
Surprisingly, those agencies repeatedly referred the same candidates we have referred and onboarded. It's just that they took six to eight weeks late.
We consistently provided the perfect candidates much faster than other expensive contracted suppliers, and when this happened several times, the client sat up and took notice. It realized how we had a much better success rate than others.