Finding and securing the right talent for the right role has always been a challenge. But as consequences of Covid reshaped every element of how and where people work, challenges for recruiters have gone even higher up. Covid has not just wreaked havoc on the traditional recruitment process but also almost, overnight, brought new surprising demands from the clients.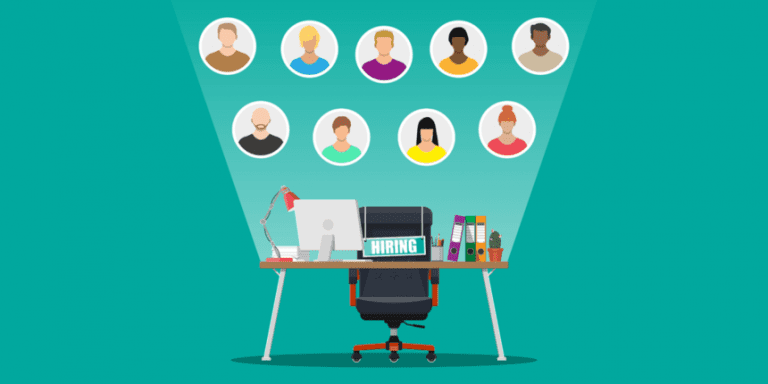 The impact of such profound, rapid and unforeseen disruption has caused shockwaves among the leadership of all kinds. They have but no choice to rebuild and reimagine employment amid this fast-evolving crisis between job and work. Worse still, the full impact of the aftermath is yet to become apparent.
Organizations of all shapes and patterns face a series of significant challenges in the forthcoming quarters. There is an urgent need for greater focus, speed, boldness and innovation to shift gears from incremental change to full throttle. Here, we try to make sense of what's around the corner.
1. Virtual hiring will be the new imperatives
Even before the pandemic hit us, virtual hiring was slowly making its way into top companies and some tech startups. However, covid has accelerated the adoption curve. Now that the populace has tasted the ease of technology, they will not completely go back to traditional hiring very soon. Many believe it's likely to be a hybrid of in-person and virtual.
And why not? Virtual recruiting does come with a host of benefits. It's the ease of technology that instantly made the concept popular worldwide. It helps organizations streamline sourcing or pre-screening and enables them to interview and onboard talent by breaking the geographic barriers. To run a campus campaign, recruiters no longer need to navigate a maze or climb a steep or snowy mountain.
According to a Talview study, 80% of respondents said their interview and hiring processes are fully remote. Similarly, 81% of talent professionals in a survey published by LinkedIn said virtual recruitment would continue post covid.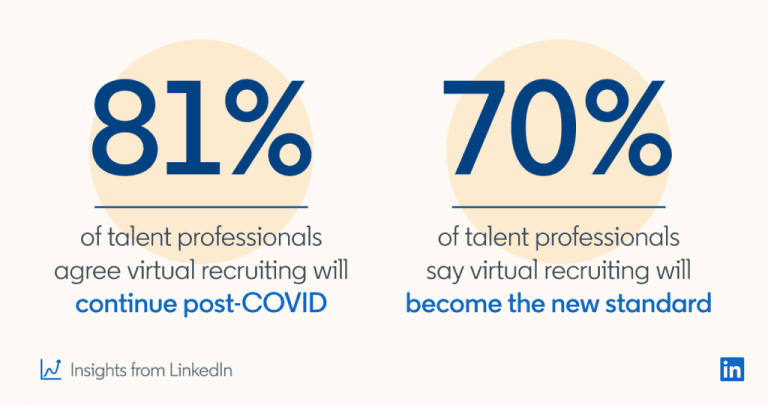 With more digital infrastructure, more adaptability and mindset change, better ecosystem (alignment among diverse teams, for instance) and evolved cross-border compliance around employment regulations will make end-to-end virtual or remote hiring an absolute imperative in the coming days.
2. More focus on diversity, equality and inclusion
Almost two years into living through the Covid crisis, organizations are trying to foster a greater focus on diversity, equality and inclusion (DE&I) in their workplaces. The pandemic has shown why we must confront workforce inequality among women, persons of different ethnicities and all under-represented communities with more vigor if we want to embed lasting resiliency and relevance within our organizations.
During the economic crises in the past, DE&I progress slowed at many companies. But Covid-19 posed even greater challenges than its predecessors. In addition to physical distancing, lockdown, and overarching lack of clarity, different employees faced differentiated challenges (e.g., young parents struggled with toddlers, employees with ill-equipped or non-ergonomic workstations, lack of space, unstable or no internet access, women managed work and caregiving).
Both HR and employees alike faced anxiety and uncertainty in equal measure. Furthermore, employees felt vulnerable (35% were concerned about losing jobs). According to a Census Bureau report, millions of working mothers with school-age children have exited the labor market. Diverse groups including women, LGBTQ+, working parents, demographic and geographic groups grappled to find a work-life balance amid the Covid-19 environment.
Telltale reasons why companies emphasize and reimagining the workplace to make DE&I a post-pandemic priority. They want to bring back the missing sense of connectivity, belongingness with colleagues, and concerns about job opportunities and sustenance. And also to bring the essence of the employer brand. 
No fluke, a Gartner study shows that a company performs 30% better with a diverse workforce and leadership. A Development Dimensions, Inc. in its Diversity & Inclusion Report predicts that organizations with above-average diversity are eight times more likely to be in the top 10% for financial performance. Likewise, a global survey of 21,900 firms from 91 countries by the Peterson Institute for International Economics suggests that profitable companies with a 30 percent representation of female leaders attained a 15 percent increase in the net revenue margin.
Although often clubbed together, diversity, equality and inclusion are separate ideas. Diversity is the demographic and psychographic makeup of the workforce. Equality ensures creating a culture of equal opportunity and protection against discrimination. Inclusion, meanwhile, makes sure diversity is integrated within the workplace and with an individual's experience. It's a measure and outcome of a culture that allows diversity to thrive.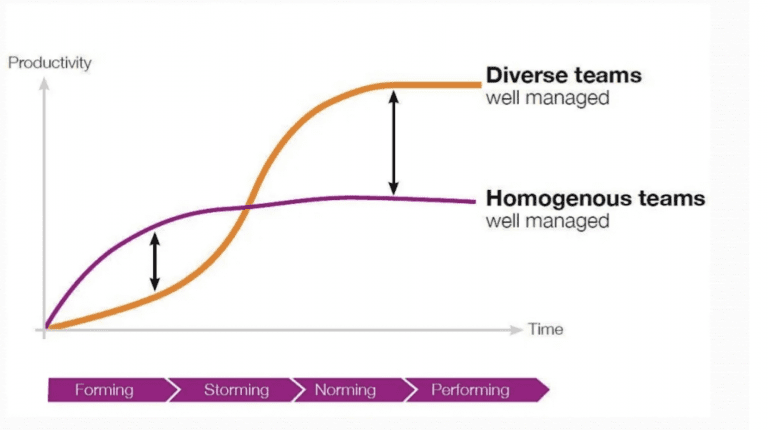 With fresh momentum for action – diversity is taking fresh and progressive leaps. Today, as we are wading through the pandemic, we have a renewed general awareness of diversity. Covid has also cast a spotlight on many long-standing issues and acts as a catalyst to create an equal, inclusive and sustainable workspace at this inflection point.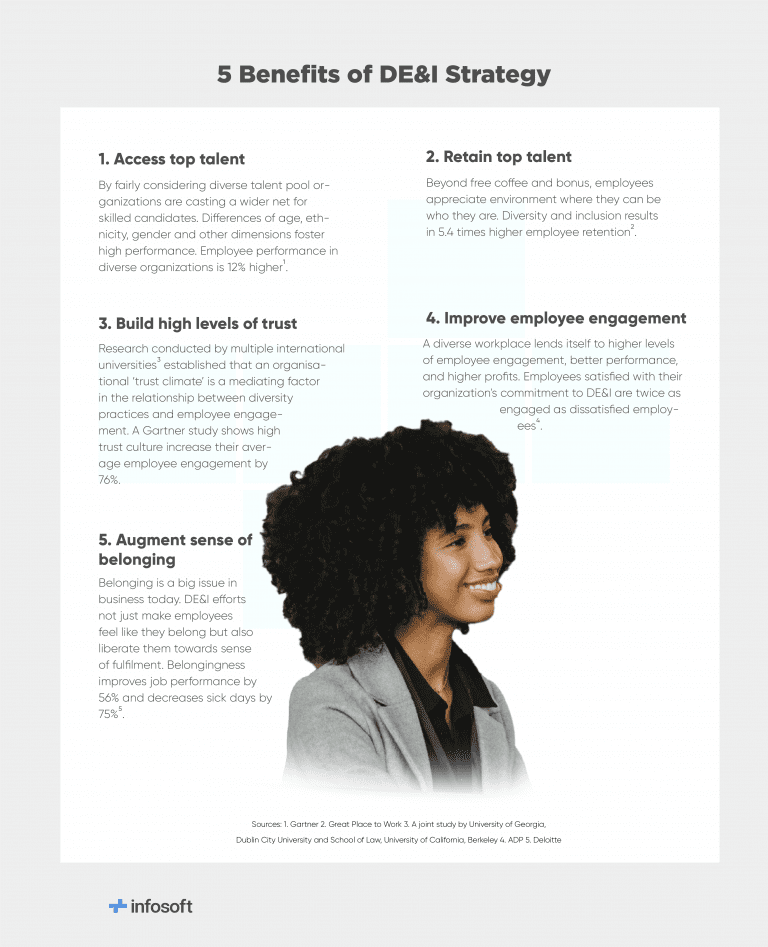 3. Raging war for Data Science, AI talent will continue
Every organization wants to close the data science and AI skill gaps to remain competitive. To put it simply, data science has critical applications across all industries. Small, medium and large organizations are trying to gather business intelligence to make informed decisions, analyze market trends and predict outcomes; need data experts to clean, filter and integrate voluminous data for AI use.
No wonder 92% of hiring managers are witnessing a widening gap between supply and demand. A LinkedIn Workforce Report found 151,000 unfilled data scientist jobs across the United States, with "acute" shortages in San Francisco, Los Angeles, and New York City. According to a conservative prediction by Occupational Outlook Handbook, data science roles are expected to grow by 15% between 2019 and 2029.
This prediction seems a little conservative because 90% of the world's total data was generated alone in the past two years. By 2025, collectively, the world's data is estimated to grow for a compounded annual growth rate of 61 percent. Important to note that poor data quality strips $3.1 trillion yearly from the US economy.
Demand is so acute that organizations are either putting projects on hold or considering third-party outsourcing for tasks that they wanted to keep in-house in the first place.
4. Improving recruiter efficiency with AI, data analytics and automation
As we embark on the new normal, recruiters are adapting to the new demands and rising challenges of the disrupted labor market. With complex recruitment dynamics and the need to deliver a more diverse and resilient workforce, high-performing talent acquisition teams are shedding off their pre-pandemic recruitment processes in favor of AI and automation.
 In order to improve the mix of productivity metrics like time-to-hire, quality-of-hire, cost-of-hire, and overall funnel conversion rates, recruiters have started leveraging automation and AI at great length in the last few years. Covid has accelerated the trend.
With the power of AI, recruiters are automating parts of the recruitment process. Right from candidate sourcing to resume screening, interview scheduling to onboarding, recruiters are bidding goodbye to repetitive and manual tasks by combining data and analytics.  
As recruiters are getting used to AI and analytics in parts, organizations realize the need to develop integrated intelligent processes to connect AI, predictive data analytics and automation to retrieve greater insights from the hiring and talent community. They can prioritize their recruitment process, determine the relative importance of open roles, schedule them as per business value, impact and urgency, find out bandwidth required to fill hot and not-so-hot positions and maximize RoI accordingly. 
More than scheduling candidates, conducting interviews over Zoom or using digital tools, HR leaders are increasingly leveraging AI with automation and data analytics to deliver the next level, integrated, always connected, efficient and personalized experience to recruiters and candidates alike.